Drama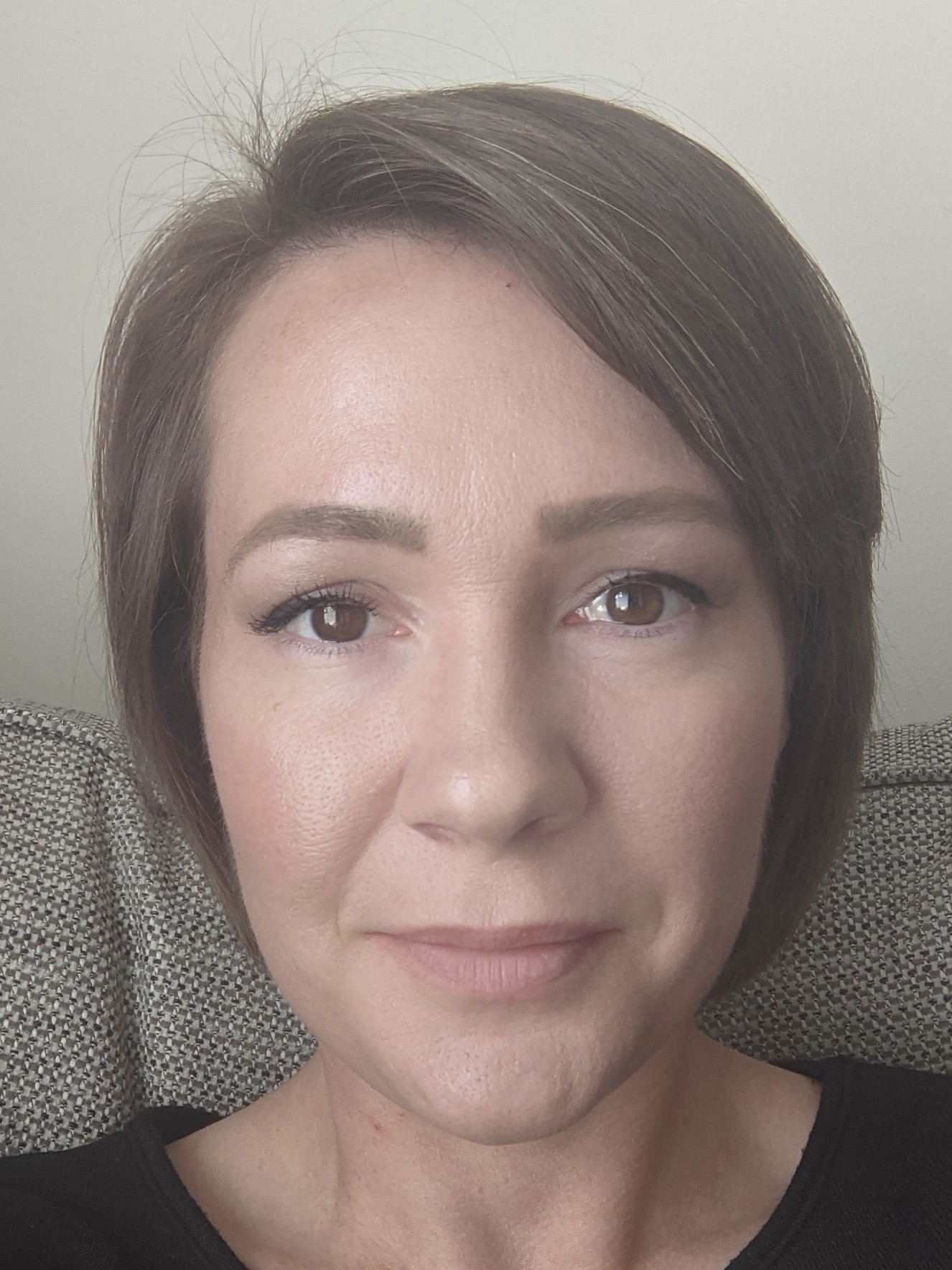 Subject Lead: Ms L Millington
Overview
All students study Drama in Key Stages 1, 2 and 3, and may opt to study it at Key Stage 4 too. Our intent is to develop students' ability to work effectively as a team, understand the importance of team-work, develop confidence and of course, performance and reflection skills.
Students are guided to reflect on their own self-development and explore topics that cross curriculum boundaries. Our curriculum also allows our pupils to explore the world around them creatively. For example; exploring social issues through drama can be a highly powerful tool in examining different perspectives and can educate our young people in terms of tolerance and acceptance. Drama can allow pupils to express themselves, their opinions, their ideas and reflect on the world around them using their own unique voices.
Key Stage 3
Our intent in Key stage 3 is for pupils to work on refining their performance skills through process drama and skills based improvisation. We give students a practical knowledge of how drama works as an art form and encourages them to recognise how drama is integral to cultures in different times and places.
Drama education is particularly closely allied to other subjects such as English. It supports teaching of English by developing communication skills, through practical exploration of texts and stimuli. Drama is the perfect vehicle to develop the vital skills of independence, appreciation, concentration, cooperation, confidence, creativity, communication and critical thinking.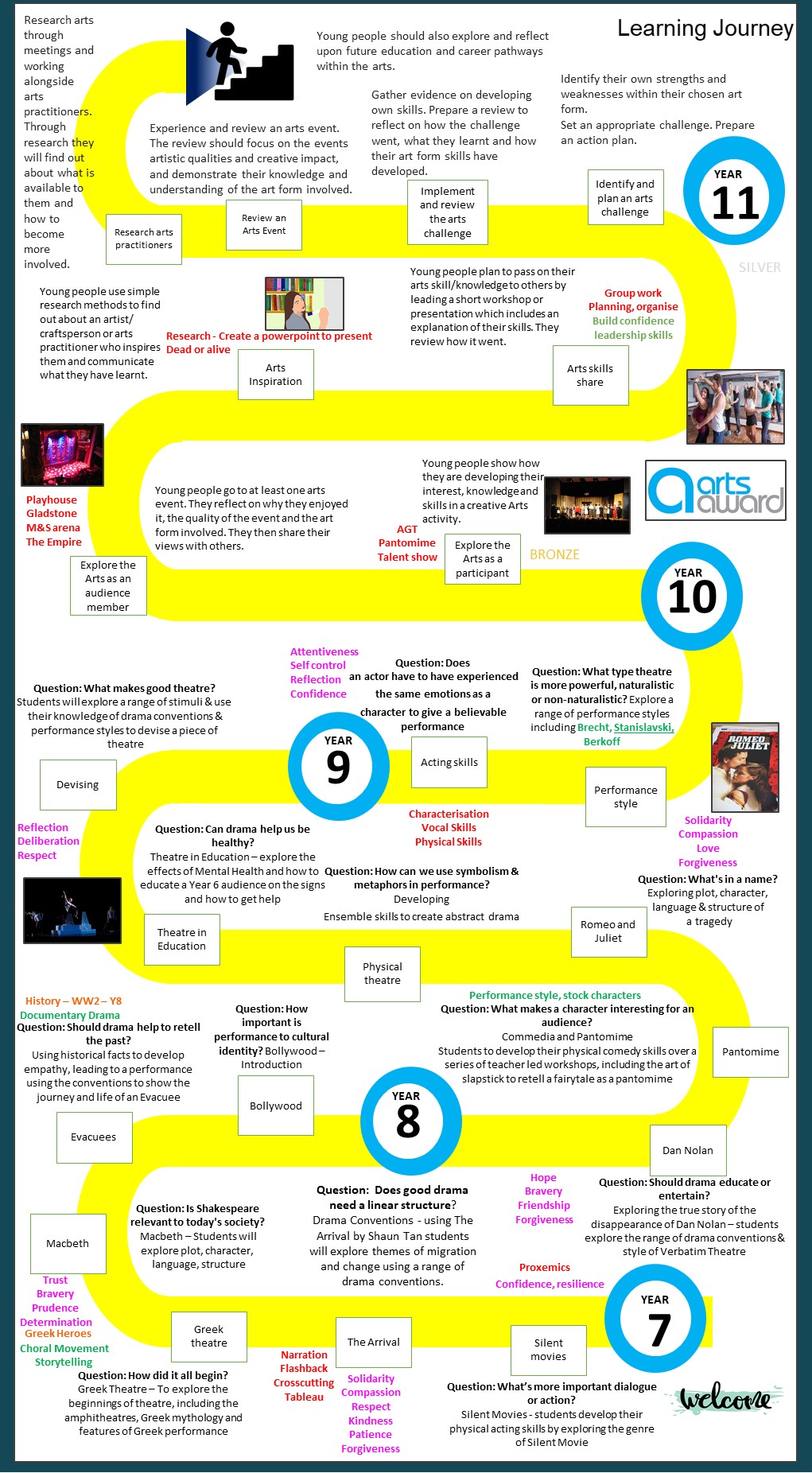 Key Stage 4 and 5
At Key stage 4 and 5, pupils have the opportunity to complete an Arts Award Bronze, Silver and Gold. Arts awards are a range of unique qualifications that supports anyone aged up to 25 to grow as artists and as arts leaders, inspiring them to connect with and take part in the wider arts world through taking challenges in an art form.
Through progressing through the levels, young people get to:
Discover the enjoyment of creating and participating in arts activities
Experience arts events
Develop creative and communication skills that are essential for success in 21st century life
Explore the work of artists and craftspeople and gain insights into the professional arts world
Gain experience and knowledge to help progress into further education and employment
For more information on Arts Award visit https://www.artsaward.org.uk/site/?id=64
Also in Key stage 4 and 5, gifted pupils will have the opportunity to complete a GCSE in Drama. GCSE Drama engages and encourages students to become confident performers and designers with the skills they need for a bright and successful future.
All students devise drama. All students explore texts practically and work on two text-based performances. Students can choose to develop as a:
Performer
Designer (lighting, sound, set, costume, puppets)
Performer and designer.
Whichever option they choose, students can be sure to gather many invaluable skills, both theatrical and transferable, to expand their horizons.
Students learn to collaborate with others, think analytically and evaluate effectively. They gain the confidence to pursue their own ideas, reflect and refine their efforts. Whatever the future holds, students of GCSE Drama emerge with a toolkit of transferable skills, applicable both in further studies and in the workplace.
You can find out about all our Drama qualifications at https://www.aqa.org.uk/drama