Geography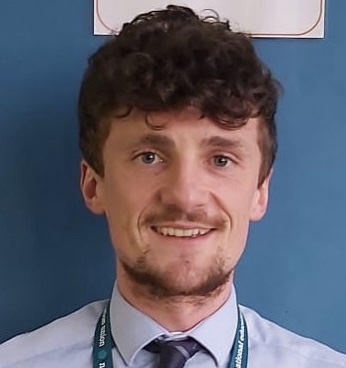 Subject Leader : Mr Cox
Primary Lead: Mr Morgan
Overview
All the key stages look at key physical and human topics directly interlinked with the society and culture currently dominating the global stage and here in the UK. Geography allows students to develop critical thinking skills, and an awareness of the world in which they live on. Students are prompted to have their own opinions in lessons, support an opinion with their knowledge of topic areas as well as interlinking topics together such as global development and hazards.
In Key Stage 1, Geography is the study of places. It explores the relationships between the world and its people. It studies the location of the physical and human features of the earth and the processes, systems and inter-relationships that create and influence them. It examines how people affect, manage and sustain their environment.
Geographical enquiry helps children to learn about their immediate surroundings, the broader world and how the environment can affect their lives and determine decision-making. The study of Geography helps to develop a sense of identity and promotes responsible citizenship.
Geography is taught in a cross curricular way through our 'Learning Means the World' curriculum.
Key Stage 2
The intent in Key stage 2 is to develop an understanding of places and environments. Through their work in Geography, students learn about their local area and compare their life in this area with that in other regions in the United Kingdom and in the rest of the world.
They learn how to draw and interpret maps and they develop the skills of research, investigation, analysis and problem-solving. Through their growing knowledge and understanding of human geography, students gain an appreciation of life in other cultures. Geography teaching also motivates students to find out about the physical world and enables them to recognise the importance of sustainable development for the future of mankind.
Where appropriate, the Geography curriculum promotes key British Values so our students have exposure to a wide experience of local and global learning where there are opportunities for respect and tolerance when embracing differences within the world we live.
Key Stage 3
Students in Key Stage 3 study a thematic approach; they consolidate their understanding of global locations alongside developing their ability to study physical and human geography. They also develop their understanding of how geographical processes interact to create distinctive human and physical landscapes that change over time. In doing so, they should become aware of increasingly complex geographical systems in the world around them.
During Key Stage 3 pupils have the opportunity for field trips:
Year 7 - October - West Kirby / Hilbre Island
Year 8 - November - Malham Cove (Yorkshire) - May - Liverpool
Year 9 - May/June - Llyn Idwal (Snowdonia)
Key Stage 4
At Key Stage 4, students can complete an ASDAN course in Geography. Our course is exciting, diverse and relevant to our current UK and global dimensions, which studies geography in a balanced framework of physical and human themes and investigates the link between them.
At KS4/ GCSE students will travel the world from their classroom, exploring case studies in the United Kingdom (UK), higher income countries (HICs), newly emerging economies (NEEs) and lower income countries (LICs). Topics of study include climate change, poverty, deprivation, global shifts in economic power and the challenge of sustainable resource use. Students are also encouraged to understand their role in society, by considering different viewpoints, values and attitudes.