Speech and Language Therapy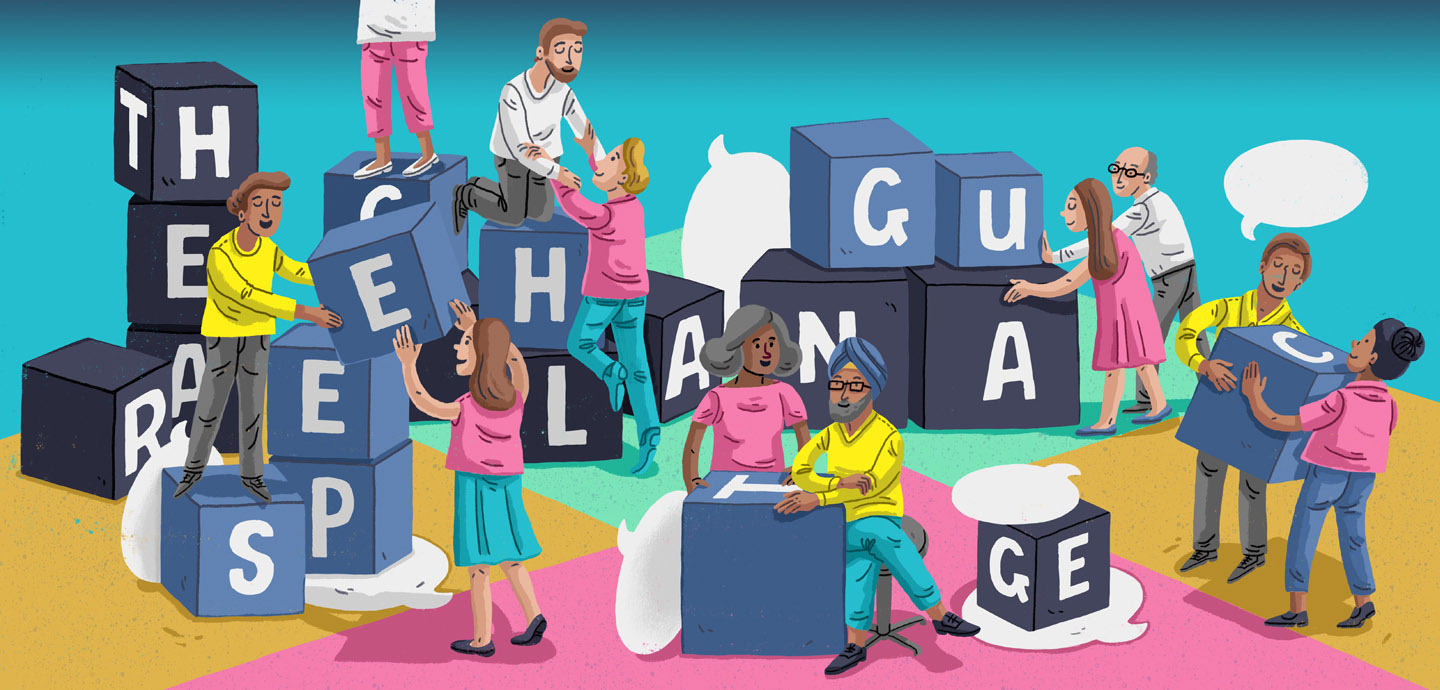 Welcome to Speech and Language Therapy (SaLT)
As a team of Therapists, we're proud to be part of the in-house therapeutic services at WKS!
Our aim is to provide our pupils' with clinically-effective specialist Speech and Language Therapy. We provide detailed assessment and therapy interventions. We target the development of: speech, language, communication, social skills, and emotional literacy skills.
We achieve this through joint working and embedded practice, encompassing a holistic and individualised approach to optimise learning and maximise outcomes. At WKS, Speech and Language Therapy is delivered as an integral part of education and the 24hr curriculum for residential young people. We fulfil the legal requirements on EHCP / Statement outcomes, as well as supporting pupils through targeted interventions via our in-house panel referral pathway and universal provision model.
We believe that everyone has the right to communicate! Every pupil at WKS has access to Speech and Language Therapy; pupils are supported by our uniquely inclusive SaLT model of provision to optimise their current skills and learning potential.
At WKS, we are able to provide a range of individualised therapy interventions and approach therapy with creativity and flexibility. We understand that many of our pupils have had difficult early-life or educational experiences, sometimes due to an underlying language, learning, or communication need. We aim to provide a service which identifies need, optimises strengths, and supports pupils in the best possible way.
We believe relationships, understanding and motivation are key. Pupils can receive 1:1 sessions, small group, and class sessions. We are committed to making therapy an inclusive and creative process, ensuring that our assessment and interventions are child-centred and individualised to meet need.
Whole school class based Speech and Language Therapy
This intervention is planned and delivered by Therapists - all pupils have the opportunity to access this. Sessions are timetabled weekly, focusing on social communication and interaction, emotional literacy skills or other relevant topics for learning and life. A rolling programme of social communication targets form the basis of these sessions and support pupils across their school and day. Therapists also support in class - helping pupils to access the curriculum with the level of language skills they already have, by providing strategies and advice to both the pupils and the staff working with them. Many of our pupils have poor auditory processing and auditory memory skills; we work to differentiate the language used, provide visual supports and practical strategies during lessons, helping them to achieve their potential.
SaLT training
We also provide extensive training for WKS school staff and external agencies. We are proud to be an Autism Education Trust hub member; delivering the nationally recognised AET school's programme of training modules within our organisation. The AET programme offers training and resources to professionals working in education settings for pupils aged 5-16. Supported by the Department for Education, this training forms an essential part of our staff commitment to autism best practice and continuing professional development. For more information visit the Autism Education Trust website.
Our SaLT Policy is available for further information.
People say the nicest things. Here's some feedback from our Parents:
"The Speech and Language Department has helped in every way, this is the most vital service geared around Jack's needs in order to participate and understand with all needs in Jack's life. This department in my opinion enables Jack to function with least anxiety, helps him to understand what is required , what others think and feel. Consequences of his actions, confidence, participation, feel a part of a team, ability to understand the world around him. It is vital to his wellbeing and learning. We are forever grateful for the input of this service."
"My son is beginning to use speech rather than using his behaviours to convey his emotions."
"SALT has helped our daughter identify and name her emotions. Also helping her to understand how to socialise with others and think about their feelings."
"I just want to take this opportunity to thank you for your time and patience with Jack, it meant a lot, you didn't give up and that meant a lot."
"We feel the SALT input is comprehensive and tailored to Tom's needs."
"SALT has improved Matty's self esteem, confidence and encouraged him in lessons."
"My son has been accessing a 'Skills for Life' session which has enabled him to become more confident in communicating with his peers and understanding that interaction, meaning he does not come home upset when he has not been able to understand scenarios throughout the school day."
"I am so pleased with how Ryan has come on, he is a different child. His confidence would be the thing that stands out as the biggest thing SALT have helped him with this year."
"My son has been helped with how to treat his peers and how to treat others both in school and at home, thank you!"
SALT help has been invaluable. You've helped Connor to manage more effectively and to give him other options to try when he feels a certain way i.e. anxious."
The Speech and Language Therapy Department has helped our son so much. He comes across a lot more more confident and it is a beautiful thing to see as his mother."