Animal Care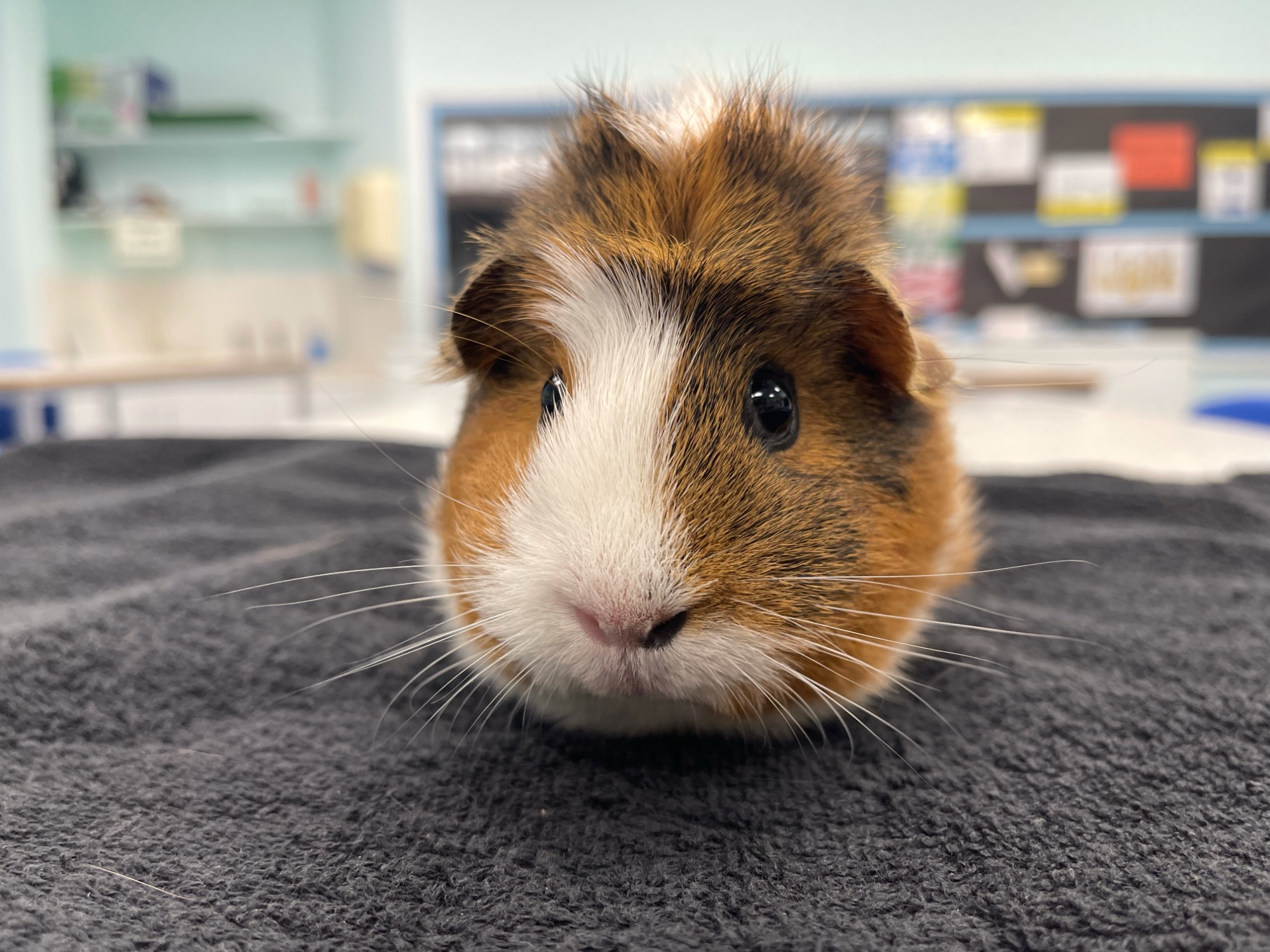 Subject Lead – Mrs J Booth, Subject Teacher - Miss Allison
Animal Care Technician: Helen Hitchmough
In September 2021 we introduced Animal Care at West Kirby School. This is delivered to our Key Stage 3 pupils as part of their timetable and is a KS4 Option with BTEC Animal Care qualification.
We have established a small school Mini Zoo and plan to extend this with the following:
Reptiles : Jessie the tortoise, snakes, bearded dragons, gecko's
Mammals : Rabbits - Latte and Cookie Dough, guinea pigs - Stacey and Maggie, mice, hamsters.
Birds - Our chickens which are with us in the chicken coop built by pupils, possibly finches to follow.
Fish and insects - a few tropical fish and stick insects.
Students will also have the opportunity to meet visiting dogs and cats.
Key Stage 3
Animal Care gives our Key Stage 3 pupils the opportunity to feed, water, groom, handle and health check different animal species including dogs, tortoises and snakes. Animal Care provides a sanctuary for many of our children to come and develop their communication skills and confidence.
KS3 students will get to learn about:
Safety around animals - correct handling techniques, care, welfare needs and common behaviours animals show and what they mean / signal. This will support developing nurture skills and empathy as well as motor skills and confidence.
Animal welfare and laws - again looking at the needs of the animals and how we can make sure they are safe and happy.
Also careers working with animals - developing aspirations for students who may wish to follow a career within animal care sector.
Key Stage 4
In Key Stage 4 the pupils can choose to take BTEC Animal Care. This has been developed to provide an engaging introduction to the animal care sector for learners aged 14 years and above. It is designed to be taken as part of a broad curriculum, alongside GCSEs and/or other vocational subjects.
Animal care is a vital sub-sector within the land-based industry and is important to the UK economy. Due to huge demand from the sector, we have created a qualification in line with the Department for Education (DfE) criteria for Key Stage 4 qualifications.
The aims of the BTEC Animal Care are to:
inspire and enthuse learners to consider a career in the animal care sector
give learners the opportunity to gain a broad knowledge and understanding of, and develop skills in, the animal care sector
support progression into specialised Level 3 qualifications in animal management, or progression into an Apprenticeship
give learners the potential opportunity, in due course, to enter employment within a wide range of job roles.
Core units
This BTEC First Award is designed to give an introductory overview to some of the key principles, knowledge, understanding and skills relevant to the animal care sector. Learners will study animal health, which is externally assessed via a written paper-based exam, as this knowledge and understanding is essential when caring for animals. Learners will also develop their safe animal handling skills, which is vital in order to effectively care for animals.
The core units within this qualification ensure that all learners will develop:
● knowledge that underpins learning in other units in the qualification: for example, Unit 1: Animal Health
● practical and vocational skills: for example, Unit 2: Animal Handling.
Optional specialist units
Optional units aim to deepen and enhance practical application of vocational skills and develop general work-related skills:
Unit 3: Animal Welfare
Unit 4: Animal Housing and Accommodation
Unit 5: Principles of Animal Behaviour
Meet the members of our school mini zoo