Positive feedback received from Ofsted Residential Care Assurance visit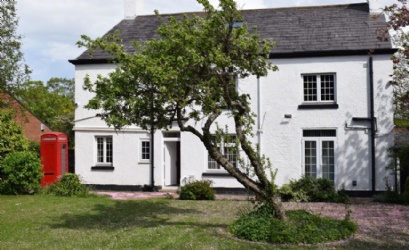 Our Residential Care provision received glowing feedback from the Ofsted Care Assurance visit in October.
Following a Care assurance visit by Ofsted in October we are very pleased to share our good news.
Due to COVID-19 (coronavirus), an 'assurance visit' is the current name for an Ofsted visit, carried out under the social care common inspection framework (SCCIF). These visits are not graded. At these visits, inspectors evaluate the extent to which:
children are well cared for
children are safe
leaders and managers are exercising strong leadership.
The inspector was complimentary about every aspect of our work in every category they inspected, with particular note to our 'cohesive multi-disciplinary approach to supporting pupils; strong, child centred intervention, education and guidance; positive behaviour support that underpins the whole school approach and how children learn and socialise in a tolerant and cooperative community."
Miss S.Thomas, Principal says "I am very pleased at the work of the team and positive outcomes of developments we have made (across the whole Charity) to further strengthen the Care Provision as part of our 'Outstanding' education provision. Please join with me in congratulating our whole team who work passionately for the wellbeing and best outcomes for our pupils and resident young people."
Ofsted Assurance visit Oct 2020 report findings:
To read our full report visit our Residential Care page.
Care of the children
Children learn and socialise in a tolerant and cooperative community where positive and affectionate relationships help them to thrive.
Children say that their progress at school is made possible because of the support from residential staff.
Parents say that their children enjoy school, and really look forward to staying in the residence because they have fun, make friends and learn so much about living in society.
Children and their families enthusiastically work together with staff to understand and limit the impact of any barriers to their success.
Staff use a cohesive, multi-disciplinary approach to supporting pupils. This builds a foundation of strong, child centred intervention, education and guidance. This is a strength of the school.
Staff listen well to children's dreams and aspirations.
Children receive consistent support because residential, education and health staff work from a shared but appropriately differentiated care and education plan. This helps residential pupils to make good progress against the goals of their education, health and care plans.
Children experience high levels of pastoral care.
Children learn about how to keep safe and healthy during the pandemic. This helps your pupil to manage the anxiety he feels about the risk of infection, so that he can enjoy being able to socialise after a long period of being isolated at home.
Children say that staff are great at helping them to plan for their lives after school.
Weekly online assemblies are a source of joy and support to children and families. Many testimonies to the positive impact of this include parents who said this was a lifeline.
Staff recognise, foster and facilitate each child's unique personality, skills and aspirations.
The safety of children
Staff promote positive choice and emotional regulation, and respond effectively to any difficulties and setbacks.
Positive behaviour support underpins the whole school approach to supporting children who have complex needs.
Highly effective safeguarding and child protection measures and systems mean that staff are alert to children's behaviour and conversation as an indicator that all is not well.
Leaders and managers
Capable, energetic and enthusiastic leaders are driving positive change and development of the residential provision.
Leaders have children's well-being and safety at the centre of all they do.
The principal is promoting a culture of compassion and nurture. Staff describe her as child-centred, accessible, aspirational and inspirational.
Staff say the principal's leadership is building an open and cooperative culture where all are equally valued.
Leaders recruit governors and advisers with key specialisms such as safeguarding or residential care.