'Reach-out' is the message for Anti-Bullying week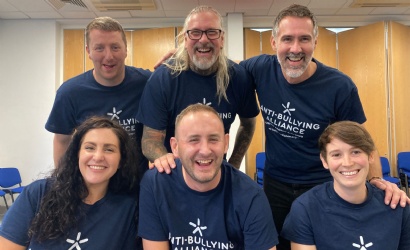 Anti-Bullying Week 2022 is coordinated in England and Wales by the Anti-Bullying Alliance. It will take place from 14 to 18 November 2022 and has the theme Reach Out. The week will kick off with Odd Socks Day on Monday 14th November. Our PCT team will be promoting this across school in lots of ways.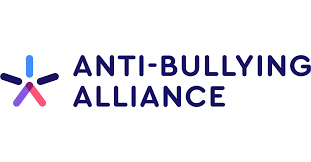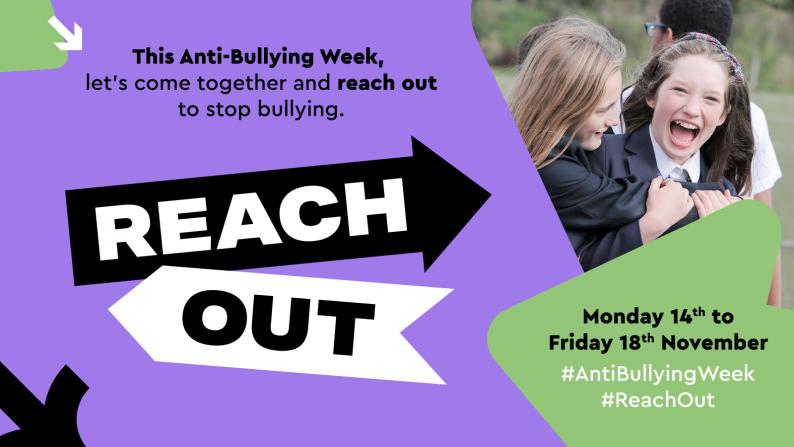 There are 3 parts to the 'Reach-Out' theme, they are as follows:-
1) Reach out to someone you trust if you need to talk
2) Reach out to someone if you know they are being bullied
3) Reach out by being the change you want to see
As we have done in previous years we have made a short 'fun' video to launch the week. We will also be coming round with wristbands for all pupils to keep to further promote 'Reach Out'.
National Odd Socks Day - we'll all get involved - staff and pupils. As always there will be the Annual Odd Sock Day Quiz open to all classes to win prizes!
On the Wednesday morning watch out for another video that PCT have made we'll share in during Assembly time with the focus being on 'Reach Out'.
Finally, we'll be focusing on the theme of 'reaching out' to others during the week. The anti bullying alliance website as always has lots of great ideas for lessons and activities, please have a look. https://anti-bullyingalliance.org.uk
We are really looking forward to the week and remember we all benefit from someone who we can Reach Out" too.
Big thanks to our PCT Team!