Staff Facilities
Resting Staff Room
Recently remodelled and reinvented in the Summer of 2020, our new staff room has been designed and created to be a calming and welcoming oasis for staff in the school.
Modern, light, airy and open plan, complemented with high quality fixtures and fittings, furnishings and finishing touches; it's the perfect place to unwind, take a break and meet with colleagues and friends for rest, relaxation and conversation.
Our Jura bean to cup coffee machine allegedly makes some of the best coffee in town!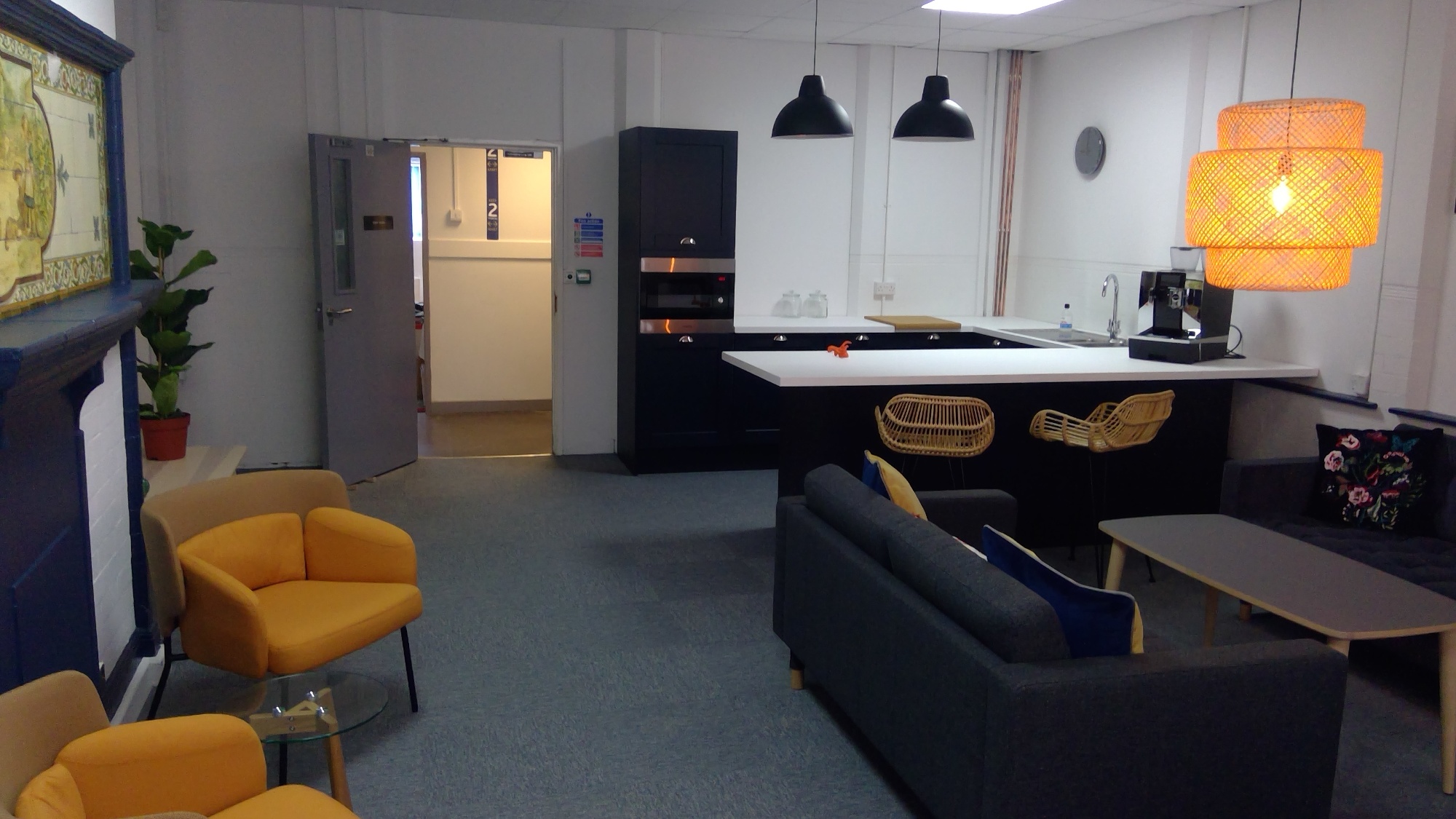 Working Staff Room
Adjoining our Resting Staff Room (and as part our Summer of 2020 refurbishment), our new working staff room has been carefully crafted to offer a modern and functional space for staff to work from.
With hot desks featuring modern technology, our print and copy centre, and a choice of formal and casual seating areas; it's the perfect space to get work done.

Staff Wellbeing Room
Our new staff wellbeing room is another new additional to the school's staff facilities for 2020; created to enable staff with a quiet and private space to be able to spend some time in to rest, recover and reset (when needed).
There is a comfy couch, some lovely soft furnishings, books, a radio, tissues, bottled water, some sweets and some personal hygiene products - staff are free and encouraged to use the room's full facilities on any visit.