Going for Gold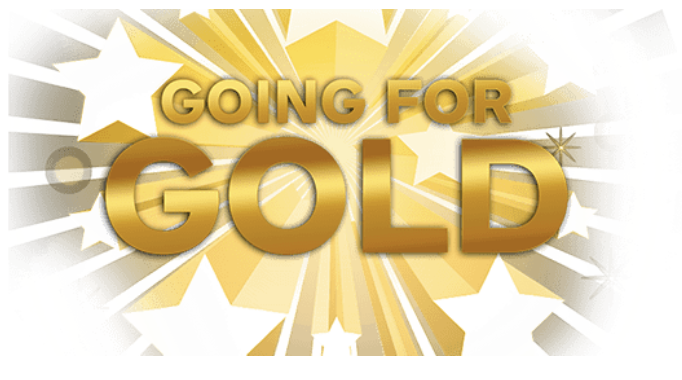 Across the school setting, all staff actively encourages and promotes positive Behaviour and Attitudes. We attempt to 'Praise the Positive' at all times and 'Resolve the Negatives'.
What is Going for Gold?
Going for Gold is a system based on rewarding our pupils positive behaviours and attitudes across the school day.
How do pupils earn rewards?
Pupils can achieve a number of different outcomes for each lesson or session.
Green represents the standard expectations which are encompassed within the school values, Positive Behaviour rules and the behaviour policy
Pupils can earn Silver of Gold for exceeding the standard expectations such as going above and beyond, helping others and making progress in their individual targets
However, if a pupil does not meet the standard expectations in relation to the school values they may be given an amber of red
For Green, Silver and Gold there is a financial incentive - Green = 5p, Silver = 15p and Gold = 25p
How can pupils spend points?
Pupils can withdraw the money on Mondays to be spent in conjunction with parental permissions, or the money can be banked and withdrew at a later date in the form of vouchers
What if pupils receive Amber/Red?
For Amber or Red a pupil will receive a consequence such a resolution
A resolution is a period within the lunchtime activity in which staff will speak to pupils to resolve the problems which led to the consequence
How can pupils find out more about Going for Gold or know their points?
The chart on the wall in each classroom displays the Going for Gold System and the totals achieved by each pupil
All Going for Gold are discussed and agreed with their Teacher and TA
The pupil's total points are automatically stored on the behaviour watch and pupils are encouraged to check in regularly to see what their current balance is.
Pupils and staff all understand our school system of Rewards & incentives via school assemblies, policies and posters
The Positive Behaviour expectations/rules are used consistently across the entire school and are displayed visually in all areas.
Each Key stage has their own way to record the Going for Gold. Pupils in KS3 and 4 have their own GFG booklet which is filled in each session