Meet the College transitions event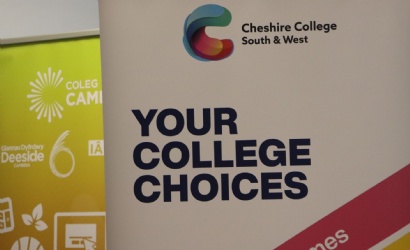 The chance to meet a college or chat to Post 16 to explore the future
Organised by Mrs Shallcross, Career Pathways Officer, our Meet the College event was a great success across the school! The opportunity to chat with local colleges within a familiar environment is a good stepping stone transition to college visits.
Pupils from Year 7 through to Post 16 joined us in the afternoon for their opportunity to chat with colleges independently before parents and carers joined us for the event.
A big thank you to our local colleges Coleg Cambria, Wirral Met, Cheshire College and Birkenhead Sixth form for supporting our pupils into informing their future pathway choices. Our very own Post 16 student offered advice and his thoughts on his Post 16 experience to other pupils, and the department was open for pupils and parents to look around. d column.