Anti-Bullying West Kirby Staff Pledge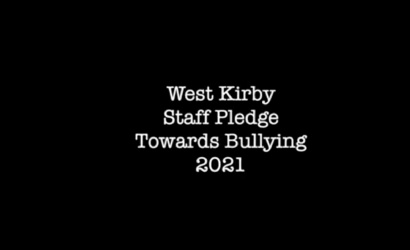 Watch our 'West Kirby Staff Pledge' - how we view and address bullying here at WKS.
This was created by our staff team to support anti-bullying @ WKS. It has been shared with pupils as lead up to Anti-Bullying Week in November, the theme this year 'One Kind Word'.
Every single member of our school community deserves to feel safe and valued. Many kinds of behaviour can be considered bullying and can be related to almost anything. Your Pastoral Care Team at WKS are here to support all pupils.