Parent Carer virtual coffee morning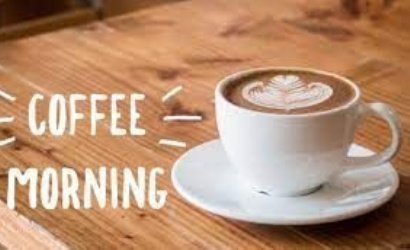 All parents and carers are invited next week to our Spring term Parent Carer virtual coffee morning
Due to positive feedback from the last coffee morning, we'd like to invite you to our Spring Term Parent Carer coffee morning', next Wednesday 24th March, 10am – 11am. Zoom invites will be sent.
Welcome – Miss Sian Thomas, Principal
Introduction to the Leading Parent Partnership Award – Mrs Wynne
Topics for Parent Carer workshops – Mrs Wynne
Your questions answered
We hope the coffee mornings can help bring our school community together. An opportunity to meet others parents and carers and find out more about how things work at the school.

Parent Carer workshops - Your feedback for topics
We're planning to deliver a series of Parent Carer workshops, similar to those some of you may have come along to last year. These aim to support you and help you understand & support your child/ward. To make these as useful as possible, we'd like parents and carers to make suggestions of topics you'd be interested in or like to know more about. Please email rkelleher@wkrs.co.uk prior to the meeting and we can share them during the meeting.
Some ideas so far are:
Understanding EHCP's & Annual Reviews
Supporting your child with Maths/English, Reading & Phonics, PSHE.
Understanding Autism, ADHD, Emotional Regulation, Attachment, Trauma – delivered by Dr Ze'ev Levita, WKS Clinical Psychologist
We're also happy to answer questions you may have. Please email ahead to rkelleher@wkrs.co.uk and we can prepare some answers.
To keep the coffee morning a welcoming, positive, social opportunity that gives everyone the chance to feel involved if they wish, we please ask for any personal questions regarding their child/ward need to be directed through the class teacher.
We look forward to meeting you and hope to welcome see as many of you as possible. Please email rkelleher@wkrs.co.uk to let us know you can make it as it's useful to know who to expect.
If anyone is unsure how to use Zoom, please contact rkelleher@wkrs.co.uk and we're happy to help.
Kind regards
Mrs Wynne
Deputy Head, West Kirby School and College