West Kirby School achieve ADHD Friendly Schools Award!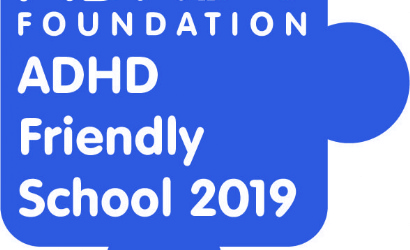 This prestigious ADHD friendly status was awarded to West Kirby School and College, Wirral based specialist education school, at the ADHD Foundation's annual conference on 4th October in Liverpool.
https://www.wirralglobe.co.uk/news/17972703.west-kirby-school-college-awarded-adhd-friendly-status/
The first specialist education needs school on Merseyside and one of only 5 schools on Wirral to receive the award. Colin Foley, ADHD Foundation National Training Director who presented the award, said "West Kirby School achieve outstanding academic outcomes with highly gifted intelligent children. They also provide highly individualised and very therapeutic provision for children with very complex needs"
Liz Wynne, Assistant Head at the school who has led the developments said "I'm thrilled that staff have recognition for their hard work and dedication to the pupils at West Kirby School."
The school has been praised for their best practices in supporting ADHD and neurodiverse pupils with Autism, Dyslexia and Dyspraxia. Tony Lloyd, CEO ADHD Foundations commented "this school is outstanding in its work to enable children who struggle in mainstream education to achieve their potential".
In addition to receiving the award, ADHD Foundation have provided whole school ADHD training to continue the school's efforts in understanding and supporting their pupils. Staff at West Kirby School are committed to pupils, they go above and beyond to make children and young people feel accepted, safe and achieve progress from their starting point. It was acknowledged structures, support and the environment are adapted to ensure pupils access learning effectively.
As well as the staff training, the school installed their own brilliant Umbrella project earlier this year and engaged in National Neurodiversity Week, with pupils celebrating their talents and unique skills.
Sian Thomas, Principal said "We're really pleased to receive this award from the ADHD Foundation. The charity is a great partner and we value their support immensely."