School maintains Autism Accreditation status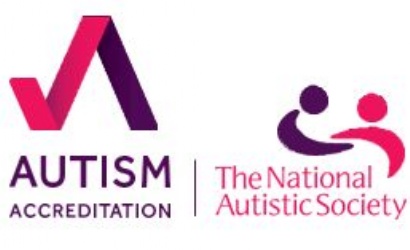 We're proud to announce following our recent assessment, we've maintained our Autism Accreditation status, across our school and residential settings.
First accredited in 2013, we aspire to continually provide a high quality learning environment that nurtures, supports and develops our young people. This accreditation celebrates the work our dedicated staff team do to support our pupils.
National Autistic Society commented "The committee found compelling evidence that the school provides personal centred educational, care and therapeutic support which reflects an understanding of autism."
Other feedback comments include
"Staff have a high knowledge of autism and how it impacts on young people and are able to support them."
"The schools curriculum is enriching and diverse."
"There is a strong focus on promoting well-being and raising self esteem."
"Feedback from both young people and parents/carers is overwhelmingly positive."
"Pupils commented to NAS "Teachers are friendly and appraochable.. listen to their needs and ideas...support students when they are finding it difficult."