Deaf Awareness Week 4 - 10 May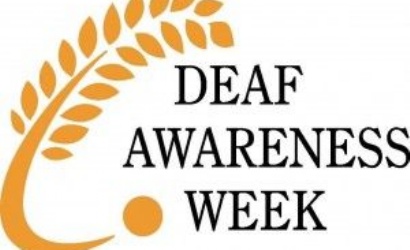 Miss Millington leads Deaf Awareness Week in school - 4 - 10 May
Monday's activity - Learn the alphabet
Miss Millington, one of our teachers, is leading and promoting Deaf Awareness Week in our school for pupils and staff.
She has a week of activities and videos planned to raise awareness and also learn a new skill - British Sign Language. If you're doing DofE then this is good new skill!
Why not join us?
Monday - Learn the alphabet and practice fingerspelling own name
Tuesday - Learn greetings
Wednesday - Learn colours
Thursday - Learn different feelings
Friday - Learn Animals
Deaf Awareness Week aims to promote the positive aspects of deafness, promote social inclusion and raise awareness of the huge range of local organisations that support deaf people and their family and friends.
Deaf Awareness Week is a unique campaign in that so many different organisations participate, each able to promote their own work within the broad spectrum of deafness.
Thanks to Miss Millington!