Return to school - welcome back!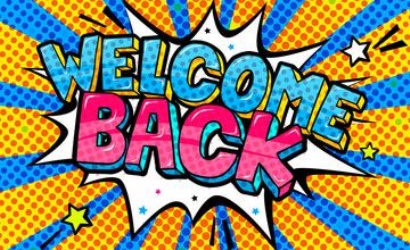 We look forward to welcoming our young people back to school from Monday 8th March.
A full return to school again represents another change at West Kirby School.
As you're aware we are doing a graduated return. Below is the letter which was posted and emailed home. The following shows what day each year group returns to School
Y11, Y12 and Primary pupils - Monday 8th March
Y10 - Tuesday 9th March
Y9, Y13 and Y14 - Wednesday 10th March
Y7 and Y8 - Friday 12th March
On Thursday 11th March Y7 and Y8 (who are learning from home) will be having a 'No Screen Day'. This is to encourage pupils to engage in physical exercises and project based activities, away from a computer screen. We are challenging them to excel at @wksmove by completing at least three physical activities on the day, ready to log on their score card.
During this week there will have to be some slight changes to timetables due to the fact we will be testing, teaching in class and teaching via remote learning.
Classes will return to 'normality' on Monday 15th March. At this point remote learning options will be severely reduced.
We understand parents/carers and pupils may have the following concerns: Pupils who have anxiety about returning to school – if you would like your child to have a phased return to school over a longer period, please contact the following staff member:
Y1 and Y2 – Mrs Wynne - ewynne@wkrs.co.uk
Y7, Y8, Y9 – Mrs Wilkinson - swilkinson@wkrs.co.uk
Y10, Y11 – Mr Smith - psmith@wkrs.co.uk Y12, Y13 – Mr Hulme - shulme@wkrs.co.uk
Update on Remote learning update at West Kirby School – March 2020
Pupil who are remote learning will again move to work set by teachers on google classroom, email or Teams. Live teaching will be completed using the Oak Academy lessons. School will make daily contact via phone or email and any individual one to one session such as reading and SALT will continue.
If your child has been given a school laptop for the duration of the lockdown, they need to return it to their class teacher on their day of return.
Again, thanks to parents and carers for your support with this.