ADHD Foundation umbrella project at WKS!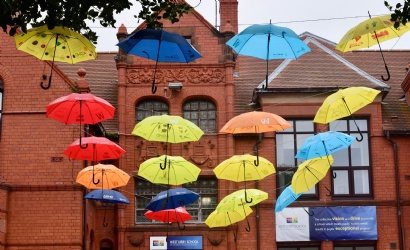 We're excited to have our own Umbrella Project Installation to the front of school, proudly produced by our pupils.
West Kirby School and College have supported the ADHD Foundation Umbrella project to raise awareness and celebrate a range of conditions under the umbrella term of 'neurodiversity, including ADHD, autism, dyspraxia and dyslexia.
As a specialist educational needs school, understanding and acceptance is at the core of our ethos. It is brilliant to see so many positive and inspirational messages from our pupils about their talents, skills and what makes them unique. Pupils from across the school, through secondary and even our Post 16, have celebrated being Neurodiverse.
We hope you enjoy it as much as we are!
Want to find out more? Watch this ADHD Foundation project short film - https://youtube/adhdfoundationfilm or visit their website https://www.adhdfoundation.org.uk/umbrellaproject