School make PPE donations to local Arrowe Park hospital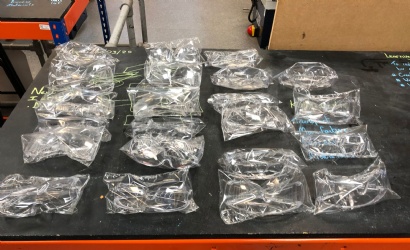 We're proud of our school PPE donations to local Arrowe Park Hospital in response to their PPE request.
Led by Chris Saunders, DT teacher, we have made 2 deliveries of safety goggles.
Firstly, teachers and pupils sterilised, wrapped and delivered every pair of school goggles. Secondly, after searching high and low, we made a second special delivery of over 400 sets of goggles.
We were pleased to see how gratefully received they all were & lovely to hear the junior goggles will help protect the most vulnerable young people in the hospital.
Local Radio station invited us on for interview in their 'Make a Difference' afternoon programme to listen to our story. Listen to the live recording here at 1hr35 minutes.